If you are reading my newsletter, you likely have a keen interest in being an "employer of choice." You already know that a reputation of being a great place to work pays off immediately with recruiting because your potential talent pool will swell. At my speaking events, it never surprises me to be asked by someone in the audience, "What companies do you think have the best cultures?" It's natural that we all want to learn from the best.
Before you begin your comparative review, here are a few watch-outs.
---
Don't compare to only one list.
Some lists are only compiled from organizations that submit an entry, which means superior employer XYZ might not have submitted an entry. As great as XYZ might be, they would not be considered for the list. Other rankings might not require organizations to enter, but depend on employee feedback to rate the organizations. Whatever lists you review, understand and weigh the methodology.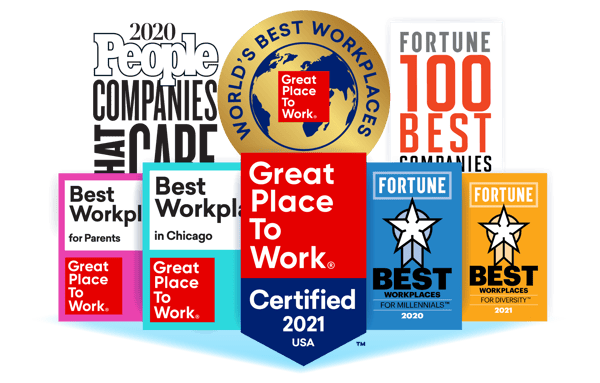 One size does not fit all.
Regardless of the lists you are reviewing and the organizations you are studying, we know you will stay true to what's right for your organization's mission and size. Offering free tuition is an outstanding benefit, but it might not be affordable for your company or desirable for the majority of your employees. Putting your culture focus on what's important to your workforce is the important starting point. In the majority of employee surveys, turning up the volume on communication or training might be the first order. When studying enhancements, make sure changes are both sustainable and the "right size" for your organization.
Beware of "beauty contests."
Well, those are my words for rankings that are swayed by the novel benefits that will make better headlines. Several years ago, high tech companies were soaring in the rankings due to free cafeterias, on-site dry cleaning, and other upscale amenities. Such benefits might be out of reach for many organization's profitability models. Getting the essentials right might be the starting point for some organizations. During a consultation with a transportation organization, turns out their greatest opportunity was in stabilizing their high turnover. That company needed to start with the basics of repairing what was not working with recruiting, hiring, baseline benefits and training. Now their focus is on hiring tough to reduce involuntary turnover ("You're fired"); analyzing what it takes to improve voluntary turnover ("I quit"); and celebrating higher employee retention rates.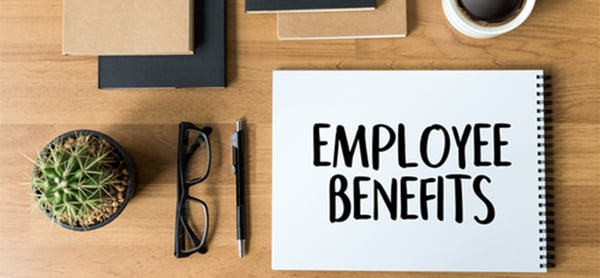 Make your employee proposition personal.
After you have the fundamentals (benefits, compensation, training, job growth, etc.) covered, look to add value in ways that set you apart and reinforce your unique offering. What unique proposition would reinforce your mission, purpose or values?
An outdoor clothing manufacturer encourages employees to stay physically active by offering easy on-site access to bikes, volleyball courts, and yoga classes.
One mortgage lending company encourages home ownership by providing mortgage assistance to employees.
An easily recognizable consulting firm values giving back to the community, so employees have time off for volunteer activities.
A high end retailer factors in generous employee discounts toward its retention cache.
Most food manufacturers encourage employees to share samples with friends and family. Yum to Frito-Lay and Ben & Jerry's.
From my days at Southwest Airlines, I still chuckle at the tongue-in-cheek t-shirt that said: "Marry me and fly for free."
---

I have provided a list (in alphabetical order) of various rankings and compilations of great workplaces in the online version of this newsletter. Enjoy learning what sets the "best of" apart and in seeking out ideas that are the right fit for your organization. Let us hear from you if you'd like to add another resource to the list.
Fast Company's Best Workplaces for Innovators
Forbes' "World's Best Employers"
Human Rights Campaign—Corporate Equality Index
Indeed—Top Rated Workplaces 2019
LinkedIn—2019 Where the US Wants to Work
---
It was my pleasure to spend so much of my career working for Southwest Airlines, a company that has been on multiple rankings and great workplaces lists. The culture and people of Southwest define the organization and there is a unique opportunity in May to learn from multiple leaders at Southwest on how they lead and maintain such an unstoppable culture.
Learn More About Southwest Airlines Culture Connection
---
Together, we truly can build Unstoppable Cultures!
Sincerely,